In his Small Catechism Martin Luther teaches that we should
fear, love, and trust in God above all things,
 fear and love God that we may not curse, swear, use witchcraft, lie, or deceive by His name, but call upon it in every trouble, pray, praise, and give thanks.
should fear and love God that we may not despise preaching and His Word, but hold it sacred and gladly hear and learn it.
The St. Matthew family shows and strengthens its love for God through worship, Bible study and personal devotions.
Worship
We gather to confess our sins, receive absolution, hear the Word of God proclaimed, bring our concerns to God, experience Christ's presence and praise God. The form of our worship services is traditional liturgical — a form that is used by Lutheran, Roman Catholic, and Anglican congregations around the world-wide.
On Sunday mornings our worship service is formal with the liturgy and many hymns being sung.  Our Saturday evening service is a quieter service with the liturgy being spoken and without hymns being sung.  Holy Communion is offered at both services.
The Chancel Choir leads the congregation in singing and sings an anthem almost every Sunday from September through May.  Talented St Matthew family musicians apply their talent to praise God at various times through out the year.
Bible Study
Prior to worship on Sundays an adult Sunday School class meets to engage in reading the Bible.  This year the class is using Brian McLaren's We Make the Road by Walking as a guide for its study. This Bible study is led by members of the Congregation and offers participants an opportunity to witness their faith.
At Noon on most Wednesdays the Brown Bag and Bible group meets for Bible study, prayer, fellowship and lunch. The Pastor and other members of this group take turns leading the lively study.  Usually this group concentrates on a specific book of the Bible for weeks reading and contemplating every verse. Recently we have studied the Letters  of Peters, Jude, and the Letters of John.
Devotions
Members, of course, each have there own styles of daily devotions, some meditate on their own and others join devotional reading and prayer with family members. Through the year members are provided with Augsburg Fortress's Christ in our Home as a guide for personal meditation.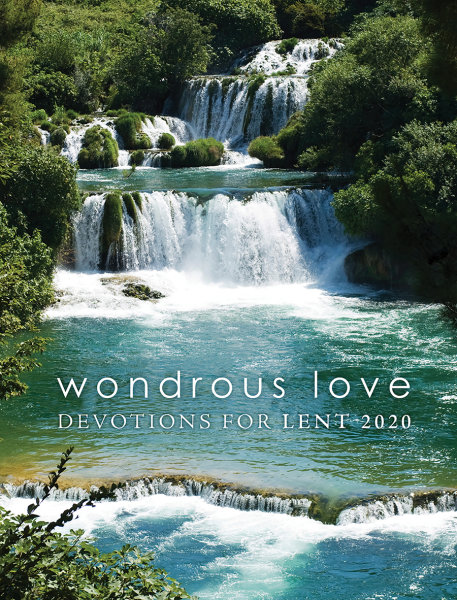 For Lent this year Pastor has provided every member and friend of the St. Matthew family with a supplemental devotional resource. Wondrous Love  explores in each daily lesson one or more of the "I am" sayings of Jesus provided in the Gospel of John.
Shut-ins
As a result of disease or injury some members of the St. Matthew family are home bound or hospitalized.  Pastor brings the sacrament of Holy Communion to these individuals. Video's of Pastor's sermons are available on You Tube and Facebook as well.  Occasionally shut-ins are invited to record a Sunday's Bible readings which are than played during the Saturday and Sunday worship services.
Memorial Garden
Many members of the St Matthew family have elected to have their cremains interred in St. Matthew's Memorial Garden as witness to their love and trust in God.